Inside Scoop by your Thousand Oaks Realtor
Located in the northwestern part of Greater Los Angeles, Thousand Oaks is just 15 miles from Los Angeles County and 40 miles from downtown LA. This city has 1,000s of oak trees that give it its name which have thrived due their proximity with avocado farms too!
With a population of more than 126,000 people and growing in both Thousand Oaks' east side as well west towards Westlake Village with expansion coming soon for Newbury Park which will bring that number even higher; it is no wonder why this city has been able to create such great opportunities for its residents and businesses alike.
Culture Aspect: The city of Thousand Oaks is home to a thriving artistic community. It's known for its diverse culture and rich arts scene, which includes the Liberation Arts Center with shows from across genres in addition to numerous festivals throughout year round! The civic center also houses an prestigious theatre–the Fred Kavli Theatre For Performing Arts where you can catch your favorite touring presenter or even see something special like Broadway musicals come straight off afterwards translation into action at this state-of play illumination venue.
Sports: Thousand Oaks is a sports-minded town with many opportunities for children and teenagers. There are AYSO soccer, Conejo Youth Basketball Association (CYBA), Pop Warner football leagues available as well Little League baseball, CYFFA flag football and girls softball! In addition to these organized teams impacting their lives positively on every level from developing skills they'll use throughout life in competition settings all the way up until graduation day when we give them flowers instead of mortarboards at schools closing ceremonies. Thousand oaks also has an annual golf tournament hosted by Tiger Woods that draws some big names each year. Also, the home of the Los Angeles Rams practice facilities.
Outdoors: The outdoor life in Thousand Oaks is abundant. The area offers the chance to participate in a wide variety of activities, including hiking through nature trails at Santa Monica Mountains National Recreation Area or fishing for bass boats with Westlake's 150-acre lake nearby! Channel Islands National Park provides sanctuary from commercial development as well – it's just one of the many things this great area has to offer.
Fun Facts from your Thousand Oaks Realtor
Population 128,481
Elevation 886 feet
Average age 44
Median household income is $127,175
42.1% have a bachelors degree or higher
Average household size is 3
54.2% of people are married
Zip Codes 91360,91362, 91329, 91361
P.O. Box Zip Codes 91358, 91319, 91359
Are Codes 805, 818
Near by towns – Agoura Hills, Calabasas, Hidden Hills, Moorpark, Simi Valley, Westlake Village
Major Hospital – Los Robles Hospital
Surgical Hospital – Thousand Oaks Surgical Hospital
Home to 6 golf courses
29 golf courses within 20 mile drive
Common high temperatures are in the 70s
a Handful of craft brew house/restaurants 
List of Schools in Thousand Oaks
Public Schools
Pre K and Elementary
Lang Ranch
Weathersfield Elementary School
Ladera Stars Academy
Wildwood Elementary
Aspen Elementary School
Madrona Elementary
Acacia Elementary School
Conejo Elementary School
Glenwood Elementary School
University Center Preschool
Middle School
Los Cerritos Middle School
Colina Middle School
Redwood Middle School
Century Academy – grades 6-12
High School
Thousand Oaks School
Century Academy – grades 6-12
Conejo Valley High (Continuation) School
Adult Education
Private School
Children's Learning Center Montessori PK-1
La Reina High & Middle 6-12
Montessori of Oaks PK
Kindercare Learning Center PK-K
Montessori Children's Place PK-K
Trinity Pacific Christian School K-12
Honey Tree Early Childhood Center – PK
Liberty Christian Academy1-12
Montessori of the Oaks  K-3
Monte Vista Presbyterian PK
Camp Amgen PK
Temple Etz Chaim Pre-School
Roots & Wings Family Development Center PK
Notre Dame Learning  PK
Temple Adat Elohim PK
Cvusd CCC-Park Oaks PK
Cvusd-Neighborhood Learning Center-Manzanita PK
Christian Pre-School  PK-K
St Maximilian Kolbe's Kornr PK
Fredrickson Family Early – PK
Growing Place -PK-K
Westlake Montessori School K
Littlle Dreamers Ecc – PK-K
Passageway K-12              Conejo Jewish Day School K-8
Arbor Academy 1-12
Kinder Care Learning Center #856 PK
Miller Family YMCA PK
Neighborhood Child Care Center PK
Thousand Oaks Head Start PK
Creative Little Mind Day Care PK
Future Stars Academy-St Paul PK
Montessori Children's Pl  PK
Whole Child Academy PK
Community Schoolhouse K-12
Life Adventures Academy 1-12
Revo Academy K-8
Revo Academy (other)K-5
St. Paschal Baylon K-8
St. Patrick's Episcopal Day K-6 
Ascension Lutheran PK-8
Bethany Christian School PK-6
California Learning Center 2-8
Conejo Adventist Elementary School K-8
Newbury Park Adventist Academy 9-12
First Baptist Accelerated Academy K-12
Hillcrest Christian K-12
Godspeak Calvary Chapel, Little Oaks School K
Public Charter
Meadows Arts and Technology Elementary School K-5
Bridges Charter School K-8
Compass Charter Schools of San Diego – grades K-12
Compass Charter School K-12
Compass Charter Schools of Fresno K-12
Click here to learn more
And Now, a little bit about Paul the Realtor and Person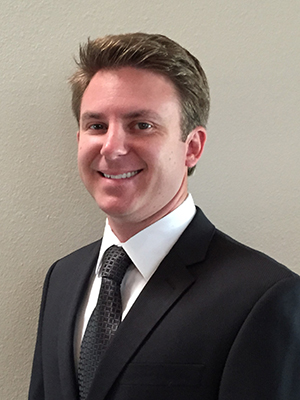 I was born and raised throughout Conejo Valley. I bring a great attitude and positive energy when assisting my clients. It doesn't matter if you are an investor or purchasing or selling your first home, I do whatever it takes to accomplish my customer's goals, just ask them. 
Another quality that sets me aside from other Realtors is that I utilize new technology. When you entrust me to sell your home it will end up truly reaching everyone. Not only will it be on every main stream social media platform but it will have its very own online marketing campaign with new out reach  barcode technology driving interest to a website solely dedicated for your home.
I know and love this area since I was a lad, have the better part of a decade of experience and partner with my Broker and mentor, Patrick Leyden in every transaction I do. Patrick Brings decades of experience being a mortgage and lending broker. With my high energy, go getter mentality, and Patrick's perspicacity you can rest assure that you're in great hands!
                            **You should except a response within 60 minutes during office hours.**