Inside Scoop from your Simi Valley Realtor
Located in the southeast region of Ventura County, California and 35 miles from Downtown Los Angeles, Simi Valley offers residents an easy commute into one if America's great cities. With year-round temperatures ranging between the 70s to 90s with mostly Sunny skies every day, it's no surprise this area has become so popular that they had to build the 118 freeway up over the Santa Susana Pass. 
It's estimated that around 5,000 years ago the Chumash people inhabited Simi Valley and settled much of the region from Salinas Valley to Santa Monica Mountains. They began processing acorns and soon after this sharp increase in population around 2,000 years ago there arose a precious stone money system which increased viability for area by offsetting fluctuations caused due changing resources such as climate changes. The community of tribes throughout the area spoke an interior dialect called Ventureño. 
Fun Facts:
Top 25 safest city in CA click here to learn more, 84 safety index
Record temperature High 112 F and Low 20 F
 Population 126,356
26 miles from Burbank Airport
42 miles from LAX 
25 miles from Camarillo Airport
30 miles from Malibu's Zuma Beach
33 miles from Ventura
Bus system connects to LA County, LACMTA and Ventura County Transportation Commission
Median Age is 40.6
Median Household Income $107,142
Population with a Bachelor's degree or higher is 32.4%
72% of homes are owner occupied
39 Parks
3 Golf Courses
1 Public Swimming Pool
1 Preforming Arts Center
2 Movie Screens (25 screens)
Home to Ronald Reagan Library
Originally home to the Chumash
Chumask named the valley Shimiyi
Shimiyi referred to the stringy thread like clouds created by the wind
more fun facts…
3,000 residents per square mile
Zip codes 93062, 93063, 93064, 93065, 93093, 93094, 93099
Incorporated on October 10, 1969 
 44,357 homes
2.85 people per household
Kaiser Permanente hospital centrally located
Adventist Health Simi Valley (144 beds)
Costco Wholesale with Gas Station
Best collection of Mexican restaurants(my strong option…) 
Public Schools
Elementary
Arroyo
Atherwood
Berylwood
Big Springs
Crestview
Garden Grove
Hollow Hills
Katherine
Knolls
Madera
Mountain View
Park View
Santa Susana
Sycamore
Township
Vista
White Oak
Wood Ranch
Middle Schools
Hillside
Sinaloa
Valley View
Schools…
High Schools
Royal High
Santa Susana High
Simi Valley High
Apollo (Continuation)
Simi Institute for Careers & Education
Homeschool/Independent Study
Early Childhood Center
Justin Early Learns Academy
Click here for more info
Private Schools
Good Shepherd Lutheran School
Grace Brethren Elementary School
Grace Brethren High School
Pinecrest School
Simi Valley Adventist School
Simi Valley Montessori School
St Peter Claver Preschool and Kindergarden
Stoneridge Preparatory School
The Phoenix Ranch School & Camp
Tiny Tot Preschool & Kindergarden
Click here for more info
And Now, a little bit about Paul the Realtor and Person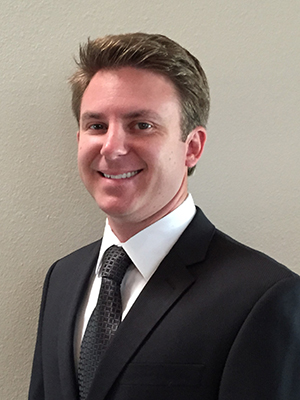 I was born and raised in Moorpark, California and own a home where I live in Simi Valley.
I bring a great attitude and positive energy when assisting my clients. It doesn't matter if you are an investor or purchasing or selling your first home, I do whatever it takes to accomplish my customer's goals, just ask them. 
Another quality that sets me aside from other Realtors is that I utilize new technology. When you entrust me to sell your home it will end up truly reaching everyone. Not only will it be on every main stream social media platform but it will have its very own online marketing campaign with new out reach  barcode technology driving interest to a website solely dedicated for your home.
I know and love this area since I was a lad, have the better part of a decade of experience and partner with my Broker and mentor, Patrick Leyden in every transaction I do. Patrick Brings decades of experience being a mortgage and lending broker. With my high energy, go getter mentality, and Patrick's perspicacity you can rest assure that you're in great hands!
                            **You should except a response within 60 minutes during office hours.**